30-300ML HDPE White Packer Bottles With CR Cap
It is white high density polyethylene HDPE packer bottles with wide mouth, For various uses such as samples, storage of liquids, pastes and powders.
Wide mouth bottles
Size: 30ml, 60ml, 80ml, 100ml, 120ml, 150ml, 175ml, 200ml, 250ml, 300ml
HDPE plastic.
Bottle neck 33mm to 53mm.
Push down and turn child resistant cap
Screw cap without CR function available
PE foam liner, heat induction seal or pressure sensitive liner available
Color cap available such as red, green, silver etc.
OEM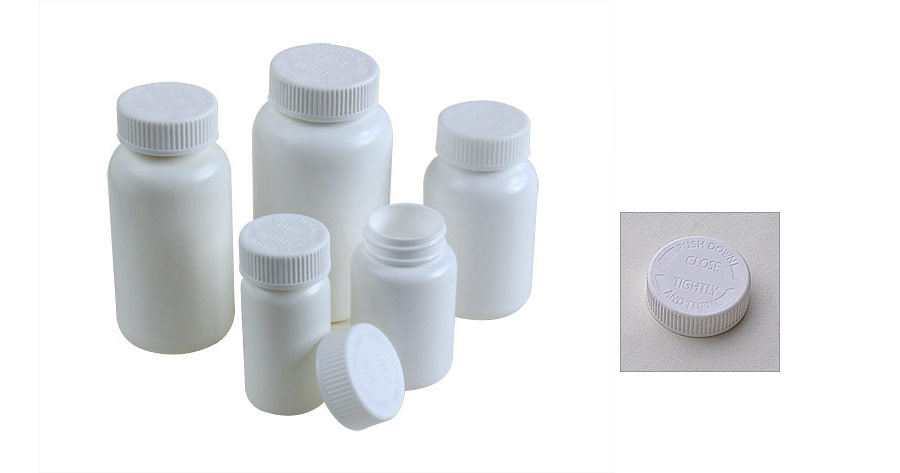 Features of HDPE White Packer Bottles
Easiest to use, eliminates repetitive motion problem.
High corrosion resistance.
Visually differentiate your prescriptions from your competition.
Much lighter than glass jars.
Can be custom imprinted with store's name, refill phone number, website or other information.
Natural plastic packers available too.
Suncity wholesales 30-300ML HDPE White Packer Bottles With CR Cap, Just 2000pcs get wholesale price, now.