Plastic Bakelite Caps for Vials and Bottles
Bakelite is an early plastic. It is a thermosetting phenol formaldehyde resin, formed from an elimination reaction of phenol with formaldehyde, usually with a wood flour filler. It was developed in 1907 by Belgian chemist Leo Baekeland.
Bakelite was used for its electrically nonconductive and heat-resistant properties in radio and telephone casings and electrical insulators, and also in such diverse products as kitchenware, jewellery, pipe stems, and children's toys. In 1993 Bakelite was designated a National Historical Chemical Landmark by the American Chemical Society in recognition of its significance as the world's first synthetic plastic.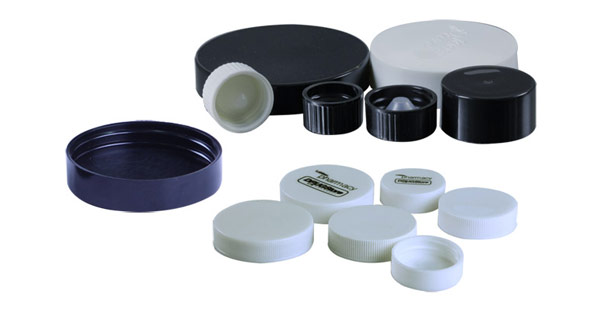 Size: 18mm, 20mm, 22mm, 24mm, 28mm, 33mm, 38mm, 45mm, 53mm ...
Type: Screw Cap
Relative Bakelite Caps
Suncity wholesales Plastic Bakelite Caps for Vials and Bottles, Just 2000pcs get wholesale price, now.