Disposable Surgical Face Mask for Anti-Covid-19 CoronaVirus
Surgical face mask with high bacteria filtration and extream low breath resistance, comfortable for user. Suitable for normal surgery/procedure in hospital and clinic.

The face mask is latex free and use brand new hypoallergenic material, odourless and lint free.
Nose Bar Adaptable
BFE99%
Color:Blue/White/Green/Pink
Applications:Used in factory, house, clinic, hospital, pharmacy, restaurant, food processing, beauty salon, electronics industry etc.
Material: Non-woven Fabric
Usage: Personal Respiratory Protection
Function: Anti-dust, Covid-19, PM2.5
Advantage: Convenient Respiratory Protection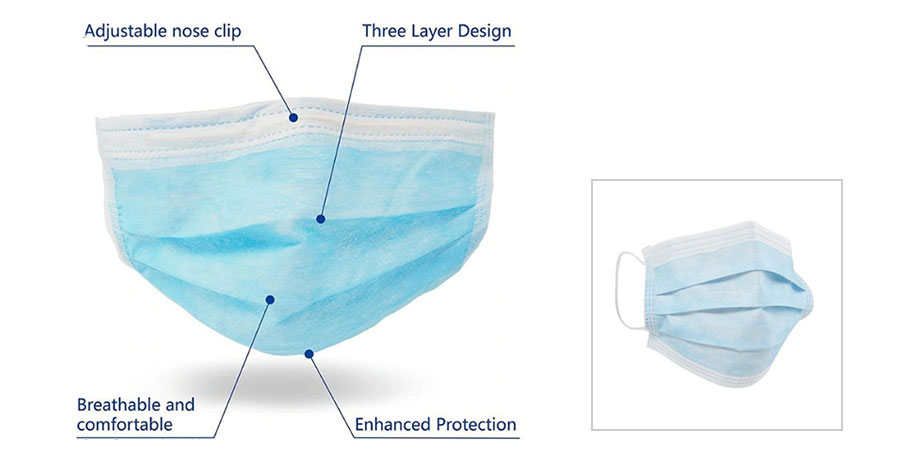 Main Material of Disposable Civilian Mask
Filtering effects: >30%
Outer layer Non-woven fabric filter large particle dust and fuzz.
Bacterial filtration rate >95%
Middle Layer melt blown non-woven fabric, more than 95% particle filtration efficiency strong filtration haze bacteria and virus.
Respiratory resistance <49 Pa
Inner non-woven fabric, antibacterial material, eliminate secondary pollution.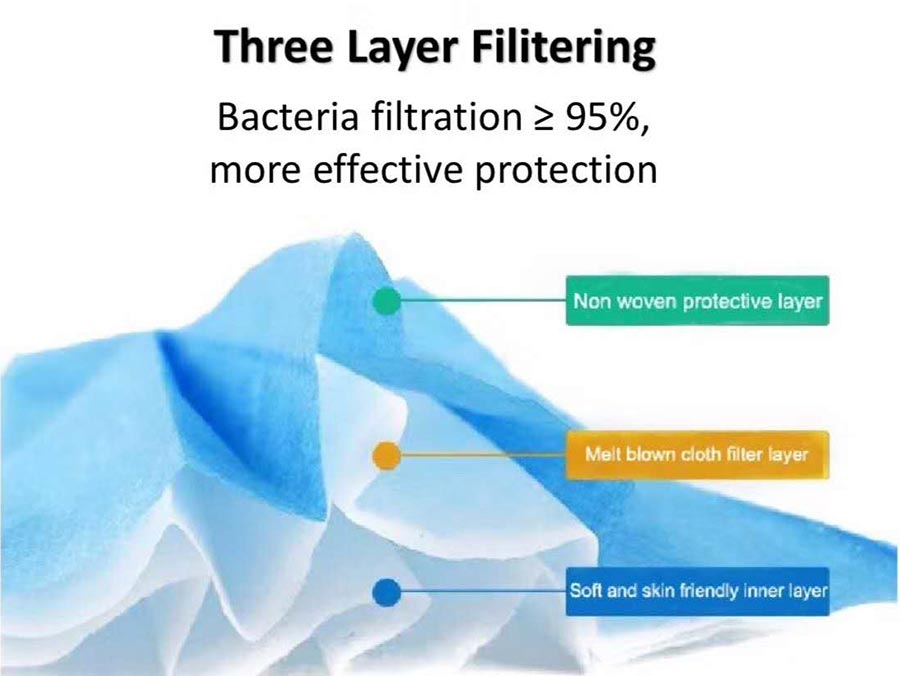 Packaging & Delivery
Selling Units: Single item
Single package size: 18X10X7 cm
Single gross weight: 0.5 kg
Packing: 50pcs/bag,10bags/box
Suncity wholesales Disposable Surgical Face Mask for Anti-Covid-19 CoronaVirus , Just 2000pcs get wholesale price, now.