Plastic Vials With Reversible Dual Purpose Cap
6dram,8 dram,12dram, 13dram,16dram, 20dram, 30 dram,40dram and 60dram
Suncity's prescription packagings include full range plastic vials 6dram,8 dram,12dram, 13dram,16dram, 20dram, 30 dram,40dram and 60dram with Child Resistant Easy Open Reversible Caps .

The reversible cap / dual purpose cap is one side child resistant and other size with non child resistant instruction.

The caps of prescription vials are optional with reversible caps / dual purpose caps, the prescription vials with Push and Turn cap/child resistant cap, the prescription vials snap cap and the prescription vials with snap safe caps

We have also the prescriptioin vials with Push and Turn cap which is used for ScriptPro vials dispenser. The vaisl with safe caps are USP standard, cpsc approved and CSA certificated.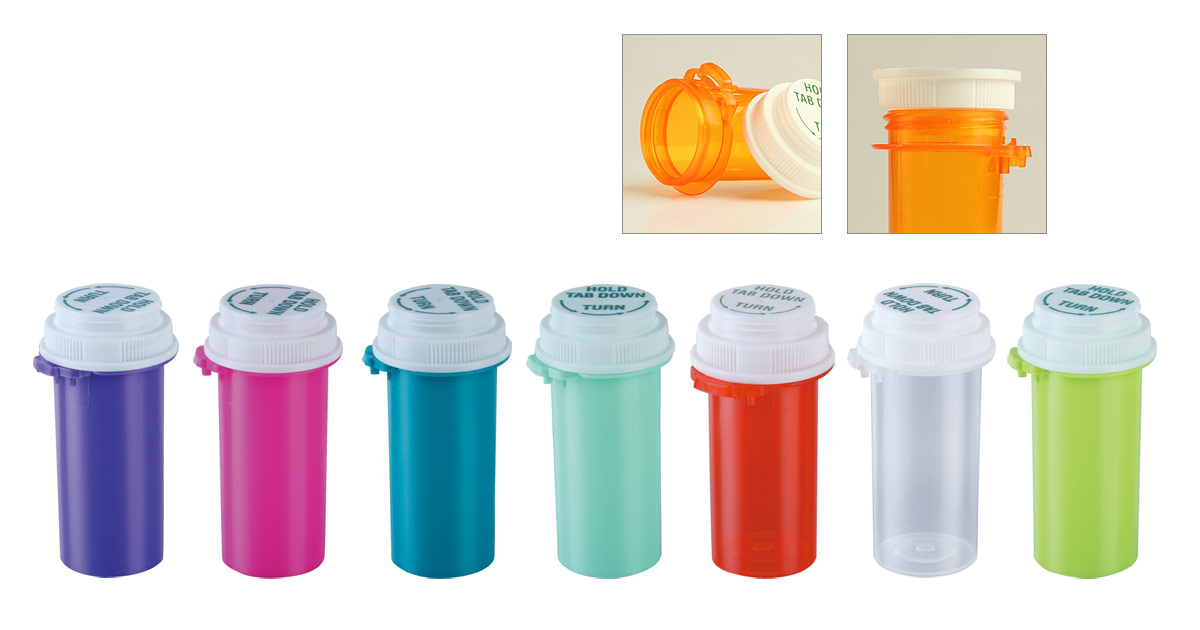 We make colorful vials which includes amber vials, green vials, blue vials, clear vials, red vials etc.

We print customer logo on the caps. We pack as the customers want. We also supply robotic vials. facility vials which are used in dinspensing machine. The machine dispense the capsulls into these vials automaticly, not by hand.If the harmacy stores have the machine, please buy these vials.
Maybe Interested in
Child-resistant Caps Isn't Childproof

Child-resistant packaging or CR packaging is special packaging used to reduce the risk of children ingesting dangerous items. This is often accomplished by the use of a special safety cap. It is required by regulation for prescription drugs, over-the-counter medications, pesticides, and household chemicals. In some jurisdictions, unit packaging such as blister packs is also regulated for child safety ......
Suncity wholesales Plastic Vials With Reversible Dual Purpose Cap, Just 2000pcs get wholesale price, now.