Wholesale Prescription Plastic Vials With Optional Caps
Suncity manufactures and exports all kinds of prescription plastic vials with a full ranges of sizes and different caps options: child-resistant cap, non-lock snap cap, dual purpose cap, flip top, pop top and so on.
Suncity's plastic Rx vials offer excellent clarity, durability, and recyclability. Each plastic prescription vial comes with a quality corresponding cap that secure the container contents and provides an extremely tight seal.
>> More Plastic Prescription Vials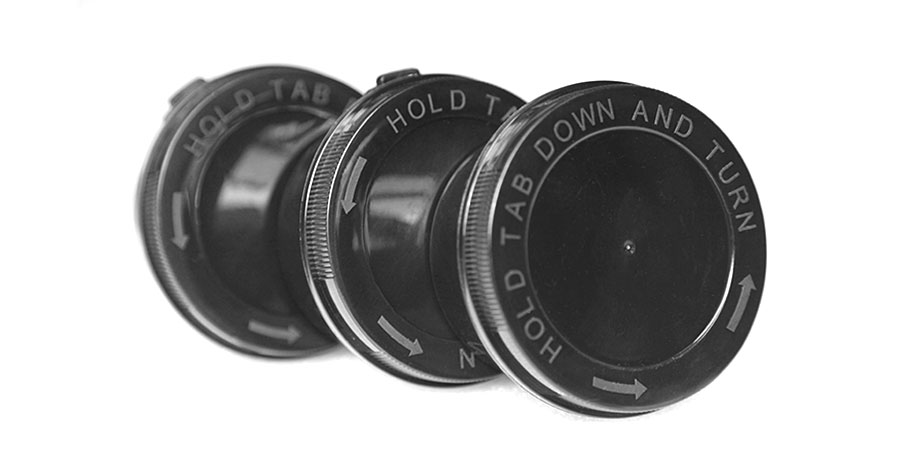 Marijuana / Cannabis Mega Vials
Child resistantŁ¬Hold tab down and turn
Air tight ,smell proof, aluminum liner available
80DR,100DR,120DR
Oral Dispensers (Oral Syringes)
Suncity offers oral syringes and accessories for oral medication administration.
The oral dispenser (oral syringe) handles oral medication delivery. It is available in 10 mL, 5 mL, 3 mL and 1 mL sizes, the oral dispenser is designed to meet the demanding needs of safety, ease of use and accuracy of dose.
The oral dispensers set includes one needleless syringe and one press-in adapter ...
>> More Info of Oral Syringes (Oral Dispensers)
---
New Products
 
Featured Products

---

Plastic Liquid Oval Bottles
These plastic oval bottles are offered with amber and red color. We have two designs for the ovals' body shape ......
 

Plastic Measuring Cups
30 ml and 60 ml size, with graduations are suitable for dispensing both liquid and dry medications .....

 
---
---

Standard Molds for Plastic Vials

Suncity has Standard molds for a wide variety of small plastic vials. For customers interested in taking advantage of these molds, our Standard Molds are ready to be developed for production with minimal time and capital.

Custom Molds for Plastic Prescription Vials

Suncity designs and builds custom molds to meet customers' specific requirements and manufactures a variety of plastic vials.

To create truly unique small plastic vials, you can combine custom colors with a custom mold from our design team.

---

Popular Products

---

Plastic Vials With Child-Resistant Caps - A Revolution in Design

The findings indicate that all consumers regardless of whether they have young children of their own or not, should always take care to obtain their prescriptions in child-resistant packaging, such as plastic vials, medicine bottles ......
More Info

Plastic Types for Pharmaceutical Vials and Bottles

Plastic is an essential component of numerous consumer products, including prescription vials, bottles and caps. However, not every kind of plastic is the same ......
More Info

 

Plastic rx vials includes vials and child-resistant caps ...


 

Standard Colors for Plastic Vials

Suncity offers a variety of standard colors for the small plastic vials: light amber, dark amber, clear, cobalt blue, natural, dark green and white etc.

Custom Colors for Plastic Vials

Suncity also offers custom limitless colors to add your own signature to the small plastic vials. Suncity has mastered the art of color matching, we match colors in transparent, translucent, opaque or metallic material, We make it easy to get the results you want. it is cost-effectively building brand equity across product lines.
---
Packing for Plastic Vials
Suncity always pays great attention to packing for small plastic vials. All of the packing of plastic prescription vials are strong enough to withstand rough handling. Suncity sometimes reinforces the packing with straps if necessary.
There are various kinds of packing for different plastic small vials, Suncity usually uses cartons and pallets for outer packing, and uses cases, boxes and plastic bags for inner packing.
Suncity packs the prexcription vials and the caps seperatley. As request by the customer, Suncity can put the caps on the plastic vials too.